Honestly the best formulas I've ever tried, and I've tried…a lot.

by CHLOE METZGER JAN 28, 2020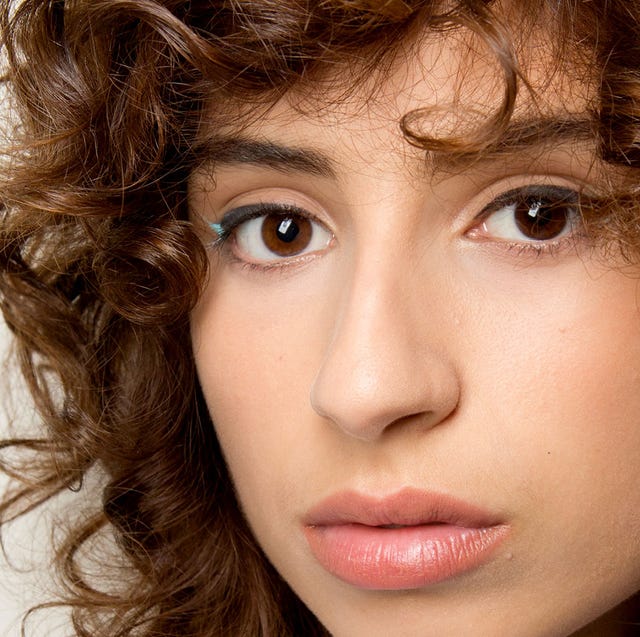 IMAXTREE
OH, curly hair—how I love and hate thee. As anyone with coily or curly hair knows, no two hair days are the same. Like, some days, my curls absolutely love the creams, gels, and leave-ins I rake through it, giving me false hope that I've finally cracked the code on perfect hair. …And then other days (like, literally 48 hours later), it revolts, turning into an undefined, limp mess. Which is why we all need an arsenal of curly hair products on hand at all times, to make the curl overlords happy on an hourly basis.
But—but!—where the hell to start? There are approximately six-trillion (don't quote me) curl products on the market, and probably only a few dozen that work for your actual hair type. Which is why I narrowed down the 21 best of the best masks, serums, mousses, gels, creams, and conditioners for curly hair, guaranteed to give you really excellent curls. Pick your new favorite lineup, below.1BUT FIRST: A word on curl products
OH, HEY—IT'S ME. See those curls? They took about a decade to get right, aaaand they still look like trash 30 percent of the time, because curls are temperamental toddlers that need a lot of patience, guidance, and knowledge. So before you load up on all 21 of these products, hoping for a miracle, make sure you actually know what your hair needs, by figuring out…
…your curl porosity! *Cue angels singing* i.e., how porous your curls are. Why? Curls with low porosity require lightweight products and heat treatments to look their best, while curls with high porosity need butters, oils, and proteins to keep them healthy. Take this porosity quiz (we didn't create this—I just love it), then come back here and stock up on the products that actually make sense for your curl type.2best dry shampoo for curly hairKristin Ess Fragrance Free Dry Shampoo Powder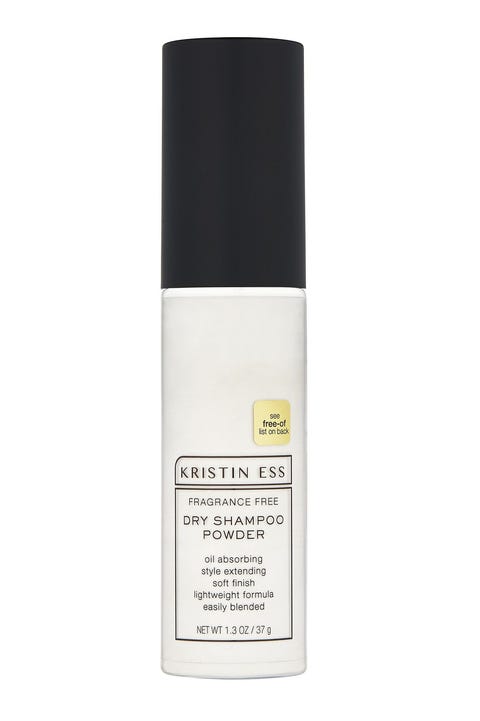 target.com$12.00SHOP NOW
Here's the thing about classic aerosol dry shampoos: They're filled with drying alcohols that can strip curls and mess with your curl pattern. This dry shampoo powder, though, is not only CGM (curly girl method) approved—meaning no sulfates, silicones, waxes, or alcohols—but also fragrance-free, making it killer for soaking up excess oil without irritating your scalp. Just pump it into your roots, massage it in, and live your best curl life. ADVERTISEMENT – CONTINUE READING BELOWSPONSORED BY PAMPERS.COM
Watch to learn more3best curl shampoo for fine hairCurls Creamy Curl Cleanser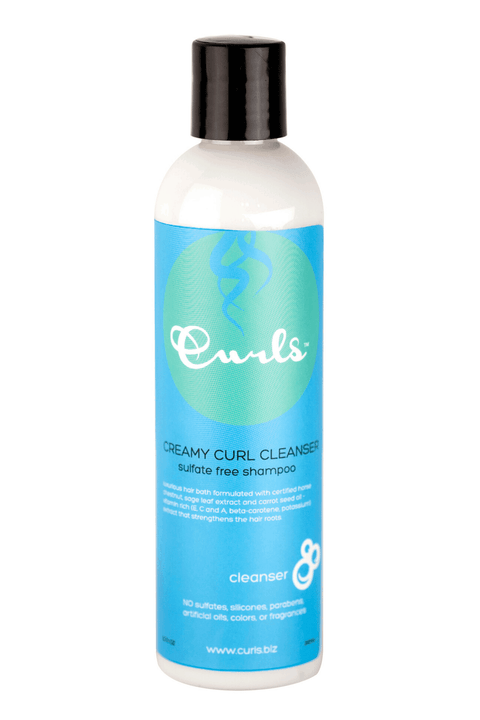 amazon.com$9.99SHOP NOW
My curls get weighed down by…virtually everything. But this sulfate-free shampoo (which is legit sitting in my shower right now) is not only supremely lightweight (no heavy oils or butters), but also incredibly gentle, using two oil-dissolving cleansers to leave my fine, oil-prone curls light, bouncy, and hydrated. Bonus: It's CGM approved.4best hair mask for frizzy curlsLiving Proof No Frizz Intense Moisture Mask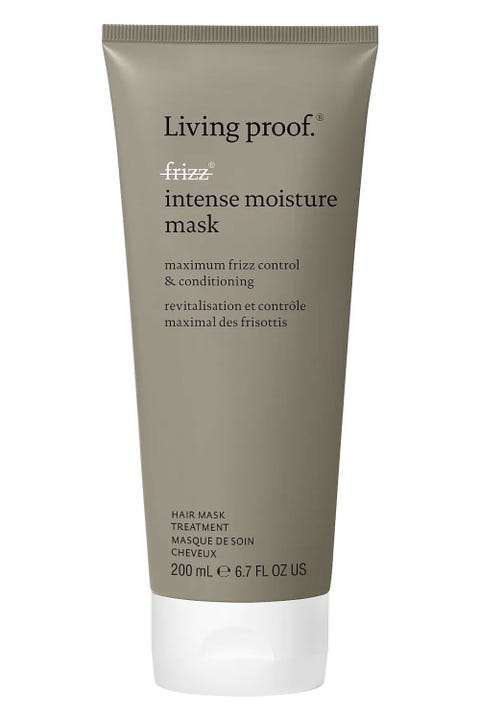 sephora.com$38.00SHOP NOW
Wanna say this louder for the people in the back: There is nothing wrong with frizz, and it doesn't need to be contained or controlled. HOWEVER, if you're not a fan of your own flyaways and want some smoother curls, try this moisture mask. It's formulated with a proprietary molecule (OFPMA) that wraps around each strand of hair to shut out moisture and reduce surface friction. Translation: It completely prevents frizz while defining your curls.ADVERTISEMENT – CONTINUE READING BELOW5best lightweight curl gelKinky Curly Original Curling Custard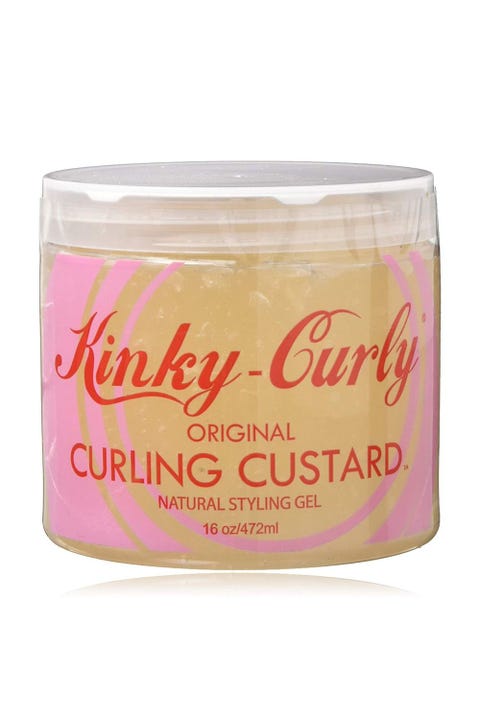 amazon.com$24.55SHOP NOW
I mean, you can't talk about the best-ever curl products without including the cult-favorite Kinky Curly Curling Custard. This stuff is like the Traveling Pants of curl gels, since it helps define and smooth both wavy-curly types and tightly coiled types, all without flakes, grease, or stickiness. Shingle it through your wet coils or scrunch it through your damp waves for light hold and shine.6best drugstore serum for curly hairDove Advanced Hair Series Supreme Crème SerumCOURTESY IMAGEtarget.com$6.99SHOP NOW
This drugstore curl serum with buriti oil is basically a moisturizing dream for your curly hair. It moisturizes curls without weighing them down—plus, it leaves your hair soft and shiny. Just warm two to three pumps of the product in your hands and work it evenly through dry or damp hair.7best leave-in conditioner for curly hairCurls Cashmere & Caviar Hair Silk Leave-InCOURTESY IMAGEtarget.com$9.99SHOP NOW
Wash day can be mad stressful, but this leave-in conditioner for curly hair will make it way easier for you. There are cashmere and caviar extracts in the formula—I know, super fancy—that soften and moisturize your curls, leaving them feeling super soft.ADVERTISEMENT – CONTINUE READING BELOW8best curl-defining creamMoroccanoil Curl Defining Cream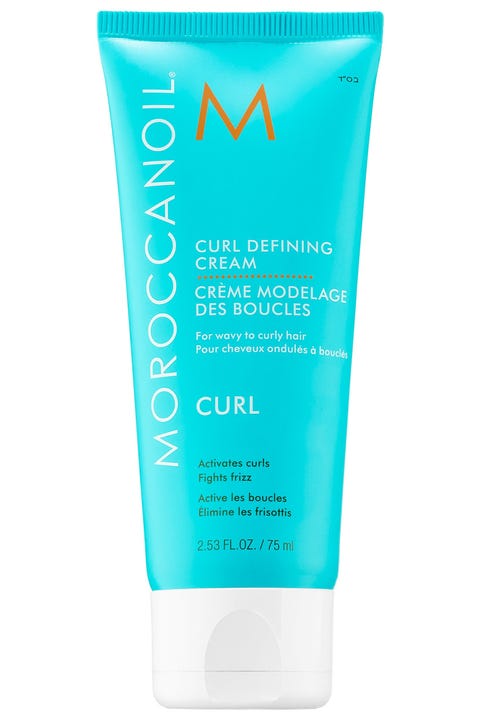 nordstrom.com$13.00SHOP NOW
There's a reason this cream has more than 900 glowing reviews on Amazon alone: This shit works. While most creams tend to weigh down finer curl types, this lightweight formula has just a touch of argan oil that works to smooth frizz and define waves and curls without ever feeling greasy, heavy, or sticky.9best shine serum for curly hairVernon François Pure Fro Hold and Shine SerumCOURTESY IMAGEamazon.com$28.00$15.00 (46% off)SHOP NOW
Not only will this smoothing serum add shine to dull curls, it'll also help coils and kinks clump together as they dry. With a blend of botanical oils (like apricot kernel and baobab), this mid-weight formula hardcore moisturizes and shines, whether you rake it through wet or dry hair. Or, you know, both.10best refreshing spray for curly hairMiss Jessie's Curls So Fresh Refreshing Curls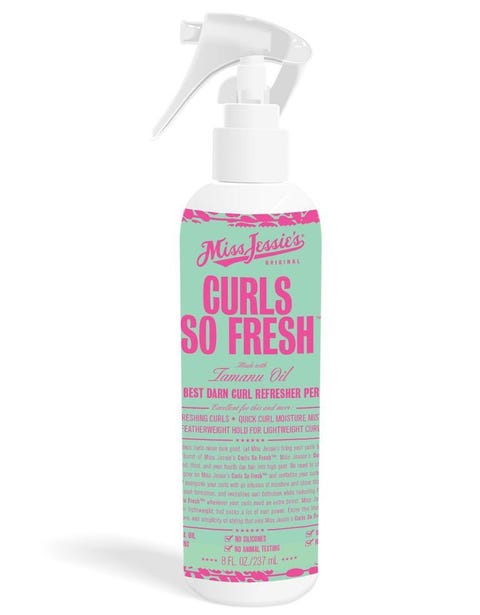 amazon.com$13.00SHOP NOW
If your second- or third-day curls are usually relegated to a topknot or braid because they're so dry and undefined, may I introduce you to your new BFF? This refreshing spray is filled with water and glycerin to rehydrate and re-clump curls on contact, along with a touch of tamanu nut oil to add definition and shine as soon as you spritz it on.ADVERTISEMENT – CONTINUE READING BELOW11best mousse for curly hairHerbal Essences Totally Twisted Curl Boosting MousseCOURTESY IMAGEwalgreens.com$3.99SHOP NOW
If you have fine, easily pulled-out curls (hi, me), you need this mousse. Just rake a golfball-size puff through your damp hair, lightly scrunching as you work. Then Keep. Your. Hands. Off. until your hair completely dries. The mousse will keep your curls bouncy and voluminous all day long, while also protecting against frizz (without any stiffness).12best gel for curly hairOuidad Advanced Climate Control Heat & Humidity GelCOURTESY IMAGEmacys.com$26.00SHOP NOW
I hate it when I put gel in my hair and it ends up leaving my curls feeling sticky and crunchy. Thankfully, I stopped having to deal with that when I switched to this curly hair gel. It's filled with wheat proteins and styling polymers that seal your curls in place (even against heat and humidity)—but without hair feeling stiff or getting flaky.13best curl cream for type 4 hairOribe Styling Butter Curl Enhancing CrèmeCOURTESY IMAGEamazon.com$46.00SHOP NOW
This cream, specifically designed for type 4 hair, contains shea butter and avocado oil to give your dry coils a boost of hydration, without any of icky heaviness. With your fingers or a comb, work a palmful of cream through your damp hair, coating every single section to soften and define your coils.ADVERTISEMENT – CONTINUE READING BELOW14best detangling spray for curly hairDevaCurl No-Comb Detangling SprayCOURTESY IMAGEulta.com$20.00SHOP NOW
Detangling your curls can be the biggest pain in the ass (and also hella damaging), but this conditioning leave-in spray will make your life 10 times easier. Mist it all over your wet curls, then finger-comb them to gently detangle your hair while adding a touch of moisture.15best co-wash for curly hairPantene Gold Series Deep Hydrating Co-WashCOURTESY IMAGEamazon.com$9.55SHOP NOW
The MVP in this formula? Argan oil, which adds shine and hydration to coarse, dry curls without weighing them down. Apply this co-wash (a cleansing conditioner) in place of a shampoo and a conditioner when you're between washes. 16best oil for curly hairBumble and Bumble Bb. Curl Anti-Humidity Gel-OilCOURTESY IMAGEnordstrom.com$30.00SHOP NOW
This product has a bouncy, jelly-like texture that gives your curls the hold of a gel without weighing them down. And even though it's part oil, it won't make your hair feel greasy (yes, even if you have finer curls). Warm the product in your hands and use your fingers to rake it through damp curls, using sparingly around your roots. The result? Shiny, elongated curls that won't fall flat.ADVERTISEMENT – CONTINUE READING BELOW17best leave-in cream for curly hairBriogeo Curl Charisma Rice Amino + Avocado Leave-In Defining CrèmeCOURTESY IMAGEnordstrom.com$20.00SHOP NOW
If your nightmare is crunchy, stiff curls, try this ultra-hydrating leave-in cream. It has avocado oil (to smooth and seal the hair cuticle to help keep out humidity) and rice amino acids (to add shine and retain moisture). Smooth it over your damp curls, from root to tip, for soft definition and hold.18best heat-protectant spray for curly hairCantu Shea Butter Thermal Shield Heat ProtectantCOURTESY IMAGEtarget.com$3.99SHOP NOW
If you're using heat on your hair, you need to be using a heat protectant, period. This spray will protect your curls from temperatures up to 425 degrees and prevent long-term damage. It also has shea butter to help condition your hair and reduce frizz and flyaways while you style. Just mist it throughout damp hair before you pull out your hot tools.19best hair mask for curly hairSheaMoisture Silicone Free Conditioning MasqueCOURTESY IMAGEulta.com$6.47SHOP NOW
If your curls need a little extra TLC, try this cult-favorite hair mask. With meadowfoam-seed oil and marshmallow-root extract, this ultra-hydrating formula will moisturize your scalp and curls while doing away with the frizz. It's also super easy to use—just scoop out a dollop of cream and finger-rake it through your damp hair, letting it sit for five minutes before rinsing it out.ADVERTISEMENT – CONTINUE READING BELOW20best shampoo for oily curly hairRedken Curvaceous High-Foam Cleanser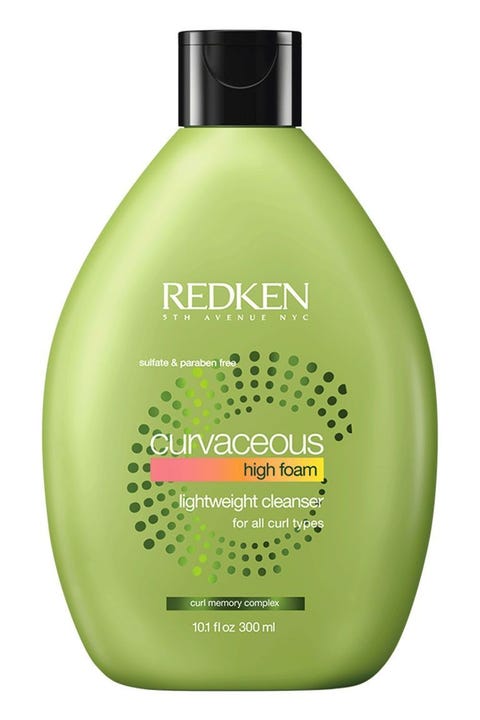 amazon.com$16.00SHOP NOW
Not all curl shampoos are created equal, and Redken gets that. Which is why they designed a very specific, customized line of three different shampoos—a high-foam cleanser for waves and fine curls, a low-foam cleanser for thicker curls, and a no-foam cleansing conditioner for tighter, coarser curls. All three are sulfate-free and perfectly formulated to leave your hair clean, moisturized, and not at all stripped.21best scalp scrub for curly hairKristin Ess Instant Exfoliating Scalp Scrub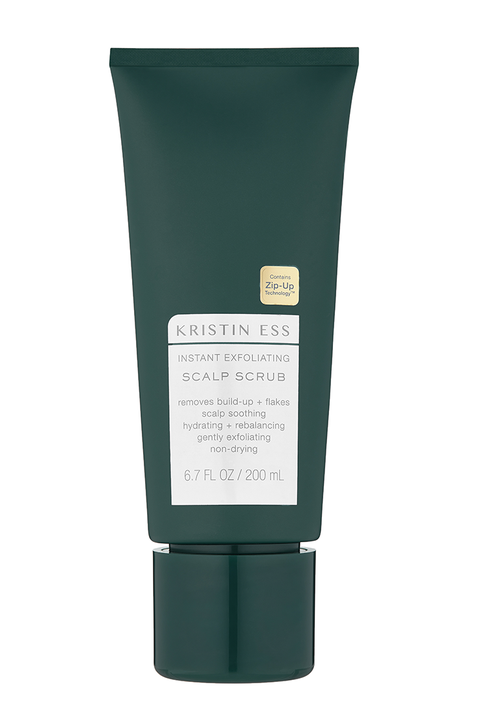 target.com$14.00SHOP NOW
Here's the thing about curls: They need a ton of moisture. But by the time you slap on the deep conditioners, the leave-ins, the creams, and the oils, your coils might look great, but your scalp? Gunked-up and stressed out. Which is where a scalp scrub comes in. This gritty formula uses natural sugars to gently slough away flakes and buildup, along with sweet almond, sunflower, and avocado oils to moisturize your skin and mitigate irritation. Massage it over your scalp in tiny circles, then rinse and shampoo/condition as usual.22best balm for curly hairQhemet Biologics Olive & Honey Hydrating Balm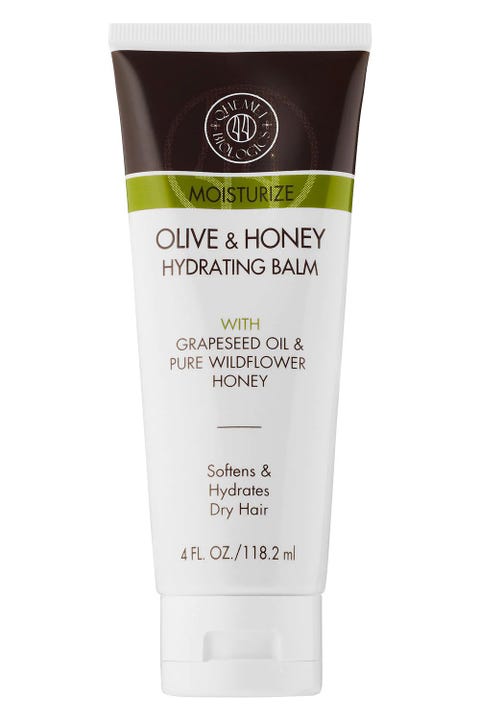 sephora.com$16.00SHOP NOW
This totally clear balm uses a mix of olive oil, grapeseed oil, and wildflower honey to deeply moisturize hair and seal in hydration. Just comb a scoop through your damp hair, or mix it with your favorite leave-in before your wash-and-go or twist-out, and your coils and kinks will stay defined, shrink-free, and shiny, all day long.
CHLOE METZGER senior beauty editorChloe Metzger is the senior beauty editor at Cosmopolitan, obsessively writing about new makeup launches, the best hair products (curly girl here; whattup), and the skincare formulas that really work for every skin type (follow her on Instagram to see behind-the-scenes pics of that magazine life).